On January 22, Google announced it was no longer allowing instances of "double-dipping" in the SERPs, which had allowed webpages that appeared in featured snippets to have additional listings on the first page of Google.
To many SEOs, the perceived value of featured snippets had diminished significantly overnight with the reduced amount of real estate available in search.
The questions were loud and clear:
How much did this update actually impact clicks and click-through rate on SERPs that had previously occupied featured snippets and an organic listing on the first page of Google?
Is it even possible to measure the impact with any degree of confidence?
Using a statistics package for R, developed by Google, I analyzed the impact of Google's update across five client websites and arrived at some surprising (and some unsurprising) conclusions.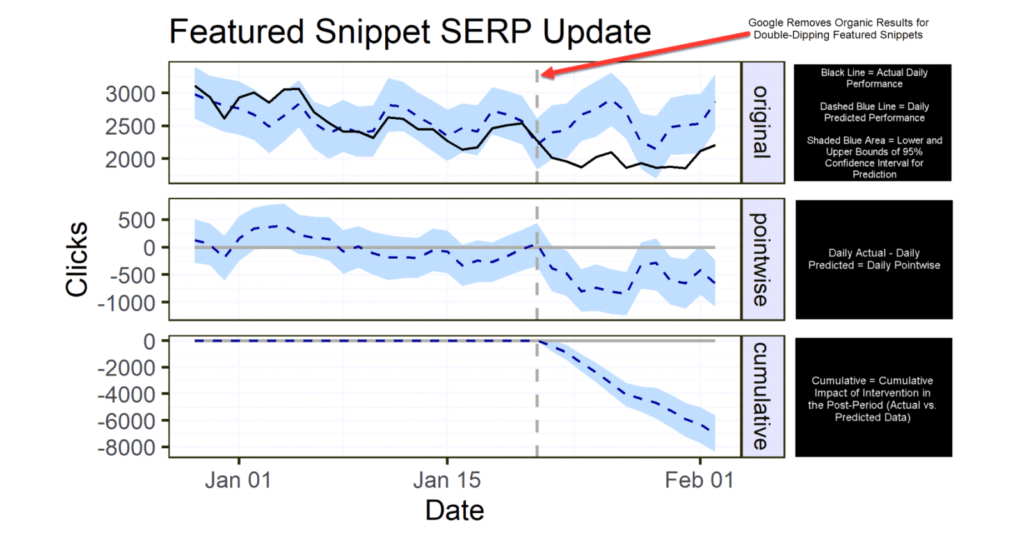 Read the full post on Search Engine Journal .